Meeting Notices and Minutes
Coalition meetings are held the third Tuesday of each month at 6:30 at North Decatur Presbyterian Church. Contact Carrie Sjogren to receive a Zoom invitation. Meetings are open to the public. Transportation assistance may be provided upon request.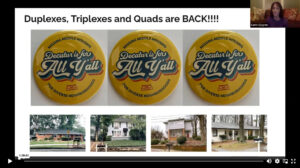 Join the Coalition VIRTUALLY for our February 9 meeting with Georgia State Rep. Becky Evans (D-83) and Richelle Patton, president of Collaborative Housing Solutions.
Read More »
Have questions? Want to volunteer or contribute? Reach out to us today!